A lunch bag is essential for any working woman who wants to bring her food to work. With so many different types of lunch boxes or bags available on the market, choosing the right one for your needs can take time. In this article, we will discuss the benefits of using a lunch bag for ladies and provide tips on choosing the right one.
Benefits of Using a Lunch Bag for Ladies:
There are so many benefits of using the lunch bag, but mainly are as below:
Saves Money:
Bringing your lunch to work can save you a lot of money. By packing your meals in a lunch bag, you can avoid the high daily costs of eating out.
Healthier Option:
When you bring your lunch, you have more control over what you eat. That means you can make healthier choices and avoid the temptation of fast food and unhealthy snacks.
Eco-Friendly:
Using a lunch bag is also an eco-friendly option. By bringing your food in a reusable lunch bag, you can reduce the waste produced by single-use packaging.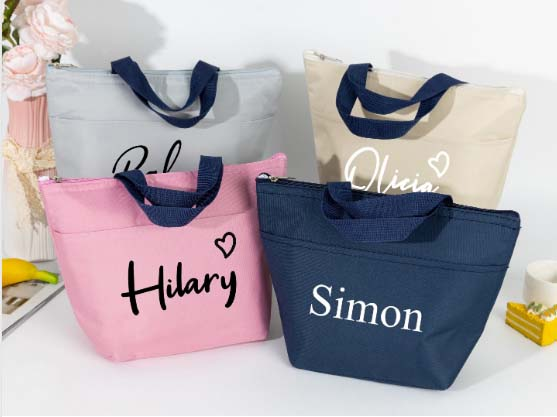 Right Lunch Bag for Ladies:
Tips for choosing the right lunch box or bag for ladies
Size:
The size of the lunch box or bag is an essential factor to consider. You will want to choose a pack big enough to fit all your food and drinks but not too bulky to carry around. Look for a bag with compartments to help keep your food organized.
Insulation:
An insulated lunchbox or bag will keep your food at a safe temperature and prevent spoilage. Look for a bag with thick insulation and a lining that is easy to clean.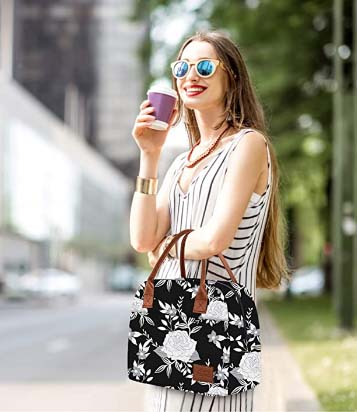 Style:
Lunch boxes or bags come in many styles, from simple totes to stylish backpacks. Choose a stylish lunch bag that reflects your personality and matches your wardrobe.
Durability:
The best lunch bag made of durable materials will last longer and withstand daily wear and tear. Look for a bag made of sturdy fabrics like canvas or nylon.
Easy to Clean:
Make sure the lunch bag is easy to clean, mainly if you use it daily. Look for a bag with a removable lining or a wipeable surface.
Stylish Lunch Bags:
Many lunch boxes or bags are available for ladies, depending on your personal taste and preferences. Here are some options you might consider: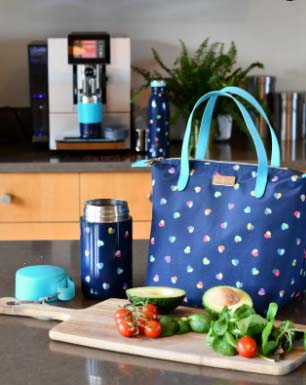 Insulated Tote Bags:

These come in various colors and designs and are perfect for keeping your lunch cool or warm. They often have multiple compartments for organizing your food and come in sizes that accommodate a range of containers.

Canvas Lunch Bags:

If you prefer a more casual look, canvas lunch boxes or bags are a great option. They come in various colors and patterns; some have fun quotes or designs printed.

Designer Lunch Bags:

Plenty of designer lunch boxes or bags are available for those who prefer a more high-end look. Brands like Kate Spade, Tory Burch, and Coach offer stylish, functional, and fashionable options.

Leather Lunch Bags:

Consider a leather lunch box or bag for a more sophisticated look. Depending on your outfit, these come in various colors and styles and can be dressed up or down.

Neoprene Lunch Bags:

Neoprene lunch boxes or bags are popular because they are lightweight, durable, and come in various colors and patterns. They are also great for keeping your food at the right temperature.
When looking for a lunch bag, consider your style, the size and shape you need, and the important features, such as insulation or multiple compartments.
Reusable Classic Brown Bag: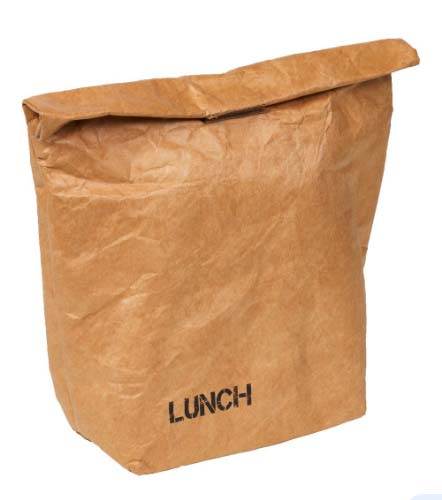 A reusable classic brown bag typically refers to a type of bag made from brown paper designed to be used multiple times instead of discarded after a single use. These bags are often used for carrying lunches or other small items and are popular because they are lightweight, inexpensive, and easy to carry.
Various materials, including recycled paper, canvas, or plastic, are used in recycling brown bags. Some reusable bags are insulated, which can help keep food and drinks cold or hot for extended periods.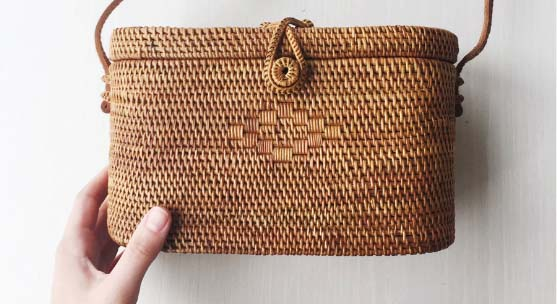 Using a reusable brown bag instead of a disposable one is an eco-friendly choice because it reduces waste and helps to conserve resources. Using a reusable bag can save money over time since you won't need to keep buying new bags every time you need to carry something.
Insulated Lunch Bags:
Insulated lunch bags keep food, drinks, and extra snacks at a desired temperature for an extended period. These bags aim to transport meals, snacks, and beverages to school, work, or other activities.
Insulated lunch bags are made with neoprene, nylon, polyester, or even canvas. The insulation layer is usually made of foam or other insulating materials, which help to maintain the temperature of the contents inside the bag even at lunch time.
Best lunch bags come in various shapes and sizes, from small and compact designs to larger ones with a shoulder straps that fit a complete meal. Some insulated lunch bags also feature additional compartments and pockets for storing utensils, napkins, and other items.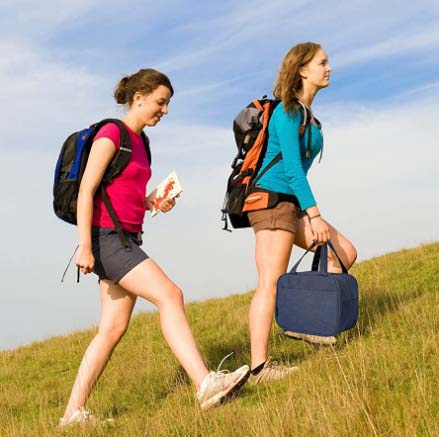 An insulated lunchbox or bag is a convenient way to keep your food fresh and at the right temperature throughout the day. It can also save you money by allowing you to bring your food and drinks instead of buying them from restaurants or vending machines. Additionally, using an insulated lunch bag is an eco-friendly choice as it reduces waste from single-use packaging.
Kate Spade Lunch Bags:
Kate Spade offers a variety of lunch bags that are stylish, functional, and perfect for carrying your lunch or snacks on the go.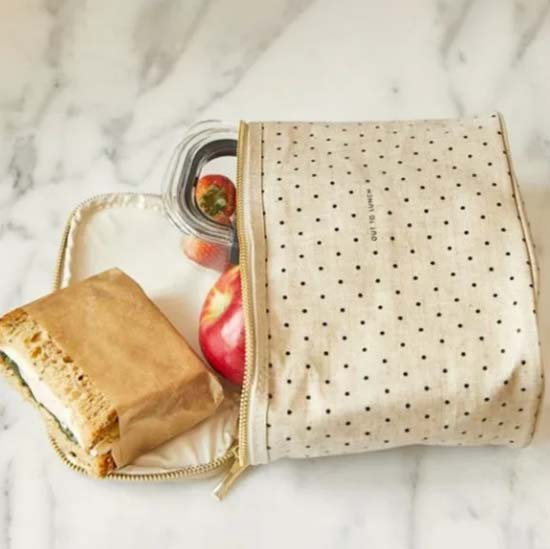 Kate Spade's lunch bags are made of high-quality materials such as nylon, coated canvas, and neoprene, which are durable and easy to clean. Many of the bags are also insulated, which helps to keep your food and drinks at the desired temperature.
Their lunch bags come in different sizes, shapes, and styles to suit different needs and preferences. Some of their popular small lunch bag designs include the classic lunch tote, the lunchbox, and the lunch backpack.
Kate Spade lunch bags often feature convenient details such as adjustable straps, exterior pockets, machine washable, and interior compartments for utensils and other small items. They are perfect for packing your lunch for work, school, or any other on-the-go activity while adding style to your daily routine.
Freezable Lunch bag: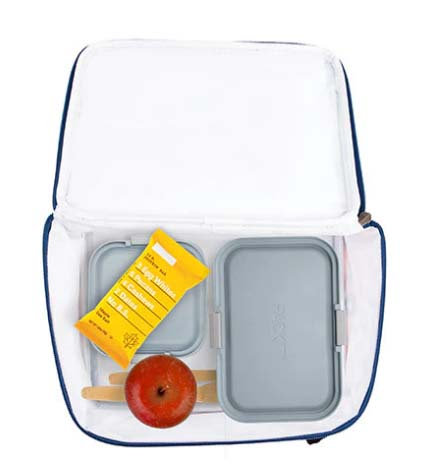 A freezable lunchbox or bag is an insulated bag designed to keep food or sandwich and a water bottle excellent for extended periods. The bag typically has a layer of insulation and a gel-based cooling pack that can be frozen and inserted to keep the contents cool.
Freezable lunch boxes or bags are an excellent option for anyone who needs to pack a lunch or snack for work, school, or other activities. They are also suitable for outdoor activities such as a modern picnic or camping trip.
When choosing a freezable lunch bag, look for one that is the right size for your needs and has a durable construction. Many freezable lunch bags are easy to clean and water resistant with wipeable interiors and exteriors.
The freezable lunch bag is a convenient and practical solution for anyone who needs to keep their drinks and food cool while on the go.
Tote Lunch Bag: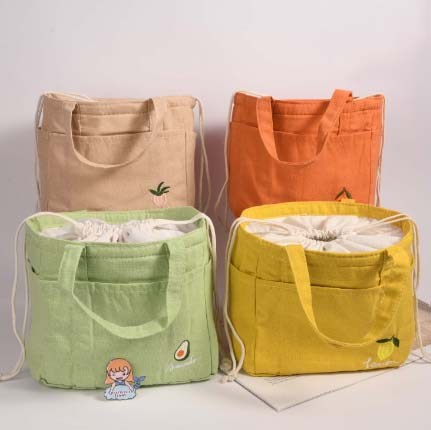 A tote lunch bag is a type of tote bag that is designed to carry lunch items, such as sandwiches, fruits, and beverages, to school, work, or any other destination. It is typically made of sturdy material like canvas, polyester, or nylon and features an insulated lining to keep food and drinks fresh and cool.
Tote bags come in various shapes, sizes, and designs and can be carried by hand or over the shoulder. Some have additional features like exterior pockets for utensils or a water bottle, and some even come with reusable containers and ice packs.
A tote lunch bag is a practical and eco-friendly alternative to disposable lunch containers and can help you save money, reduce waste, and promote healthy eating habits.