How to Choose the Perfect Phone Bag:
Phone bag designs are also a part of fashion among ladies. Over time, fashion changes. What was yesterday's hot favorite product can quickly become outdated and unfashionable. Phone bag is top among them. The same is the case with women's pouch handbags with changing fashion. Today's women prefer to carry lightweight bags instead of bulky ones. Every young girl must have a phone bag with her. One of its advantages is that hands-free keeps your phone safe. And secondly, a bag the size of a smartphone to carry small essentials with you.
The phone bag is trendy. There are few details about it yet, but a phone bag is the best choice for women's local use, where they can only carry their phone and house or car keys and a few currency notes for expenses.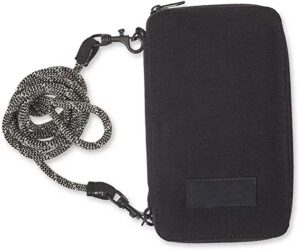 Canvas Crossbody Bags for Women
These small sizes beautiful crossbody phone bags are available in different colors. Their advantage is that you can keep all types and models of mobile phones in them. You can easily place any electronic item smaller than 7 inches in it. It protects the phone from scratches. And it can be used as a crossbody bag, shoulder bag, purse wallet, and phone purse.
A perfect leather phone bag to protect your phone. Which can keep
 your phone safe for a long time. These beautiful bags are available in various colors. Also, it comes with a detachable shoulder strap and belt loop with handy magnetic closure.
Leather phone bags:
Leather phone bags are intelligent and beautiful, becoming popular in the American market—a separate phone compartment for your smartphone, with zipper closure. Snap pockets keep you organized. A removable and adjustable strap is available to carry you through your day. Leather bags are eco-friendly. It has undergone resource-efficient raw materials processing, significantly reducing water consumption, wastewater pollution, CO2 emissions, and waste.
Waterproof Phone Bags:
Some people love to spend their time in the water. Waterproof phone bags or pouches are the best options for them without leaving phones behind. Waterproof phone pouches and bags protect the phones from all the water, like zip lock bags. These bags are generally transparent in color. You can get photos even underwater. 
It is a proven truth if your phone is waterproof or water-resistant but still unsafe without the waterproof pouch. Waterproof pouches do not 100% keep your gadgets safe but give them a higher chance of survival.